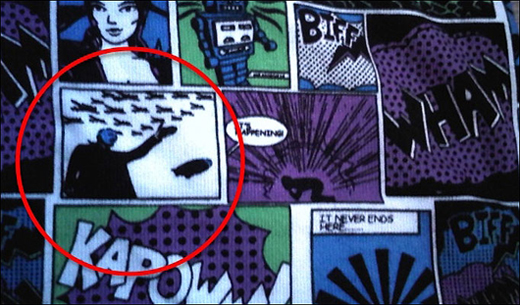 Next, a British clothing chain, has been caught selling boxers bearing an image of Adolf Hitler saluting planes flying overhead.

Ben Radomski bought a pair, not noticing the führer's presence until getting home. Outraged, he called to complain, prompting Next to recall all 5,200 pairs.

In true British form, Next made an excuse in lieu of an apology. A spokesman for the company claims that the image is not of Hitler, but rather of Lenin. Still, the spokesman said they're "happy to withdraw the range" because of one person's complaint.

So you got caught selling a pair of Hitler boxers, Next, the least you could do is apologize and promise never to peddle Nazi propaganda ever again.